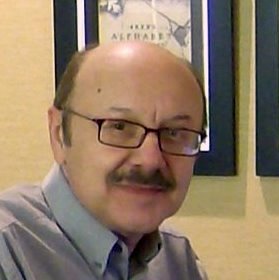 Welcome to my Website!
I want to update and summarize here my
twofold scientific activity on Space Situational Awareness matters (meteors/NEOs and artificial space debris) and Galaxy spectrophotometric modeling.
In particular, you will find here a collection of the original figures, tables and data sets appeared in selected papers from 1983 to date.
This includes the full set of
Simple Stellar Population & Template galaxy models,
as well as the results of my activity on physical characterization and optical tracking of
Space Debris & Deep-space probes.
As a joint effort with the Mexican friends of INAOE (Puebla, Mexico), the
UVBLUE & BLUERED library repository
of high-res theoretical spectra of stars can also be accessed here.
The site is updated on a regular basis, so don't forget to bookmark this page: new features will be added soon! For any contact, your
e-mail
message is welcomed.
Have fun!
Alberto Buzzoni
Search this site locally:
Powered by ClustrMaps
<!img src="http://clustrmaps.com/counter/index2.php?url=http://www.bo.astro.it/~eps/" border=1 alt="Locations of visitors to this page"onError="this.onError=null; this.src='http://www.meetomatic.com/images/clustrmaps-back-soon.jpg'; document.getElementById('clustrMapsLink').href='http://clustrmaps.com/'">
In the spotlight










Annibali, F., Tosi, M., Romano, D., Buzzoni, A., Cusano, F., Fumana, M., Marchetti, A., Mignoli, M., Pasquali, A., Aloisi, A.:
"Planetary Nebulae and HII Regions in the Starburst Irregular Galaxy NGC 4449 from LBT MODS Data"
2017, ApJ, 843, 20





(click to see in highres)



| | |
| --- | --- |
| (click to see in highres) | (click to see in highres) |





Buzzoni, A., Fan, S., Frueh, C., Altavilla, G., Foppiani, I., Micheli, M., Nomen, J., and Sanchez-Ortiz, N.:
"The puzzling case of the deep-space debris WT1190F: a test bed for advanced SSA techniques"
2017, Proc. of the Stardust Final Conference: Advances in Asteroids and Space Debris Engineering and Science. Eds. M. Vasile, E. Minisci, L. Summerer, P. McGinty. ESA ESTEC (Springer: Berlin) (in press)





Fan, S., Frueh, C., and Buzzoni, A.:
"A Light Curve Simulation of The Apollo Lunar Ascent Module"
2016, AIAA/AAS Astrodynamics Specialist Conference, AIAA SPACE Forum, (AIAA 2016-5504), Long Beach, California.